Pomurje Technology Park (PTP) is a community of more than 140 companies, more than 50 partnership faculties, institutes, schools and other research units, with strong international connections and extensive experiences within EU programs. The institution has, according to the National act of supportive environment for entrepreneurship, the status of the "subject of innovative environment" and is registered at the Ministry of Economics; at the same time the institution has its own RD department registered at the National Research Agency (ARRS).
Technology Park pays special attention to promoting the transfer of knowledge, experience and technologies in the economy, which is reflected in the creation of new jobs and higher value added. In this way it contributes to higher competitiveness of innovative entrepreneurship in the region, stimulates the formation of new businesses (companies) and development of existing innovative companies, which are based on knowledge and have potential for growth.
In addition to the credibility and reputation it enjoys in the community, PTP offers: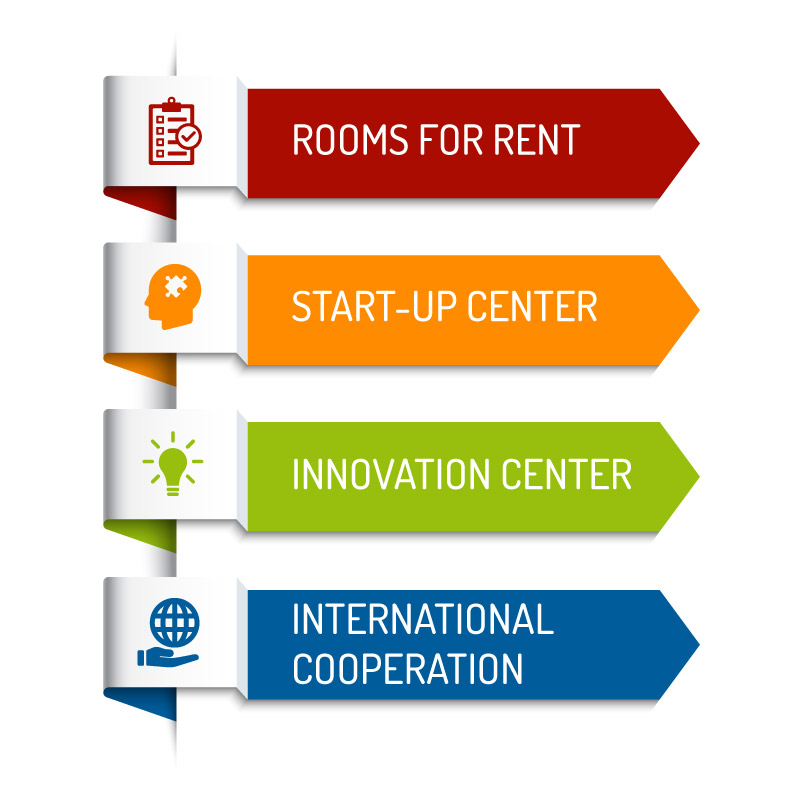 In 12 years, the institution and its partners, who come from more than 20 countries, have accumulated experience and references in the field of metal industry, polymers, mechatronics, information and telecommunication technologies, food and the creative industries.