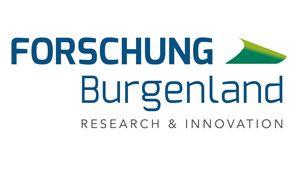 Forschung Burgenland GmbH (Burgenland Research) is a 100% subsidiary of the University of Applied Sciences Burgenland. Forschung Burgenland is solely dedicated to R&D-projects which develop along the requirements that arise in the teaching environment of the parent company. Therefore Forschung Burgenland works to provide impulses to innovation in public administration, business and society.
The scope of research activities ranges from large international projects to pinpointed commissioned research. Forschung Burgenland researches topics that cover various areas of economy, information technology and management, energy and environmental management, social sciences and health. Its project portfolio includes innovative solutions for building technologies, facility management and energy technology, as well as activities relating to innovative market research studies, investigation of sensor systems' reception and retention, e-communications, media and knowledge management, demand analysis, quality management, evaluation and process-monitoring. Research facilities are located at the university's campus in Eisenstadt and Pinkafeld; both locations feature valuable infrastructure to enable and support different research sets. Forschung Burgenland currently employs 28 people as research staff with competences in project and process management specialising in various methodologies and areas of expertise.
One of the main tasks of Forschung Burgenland is to identify international trends and to act as a regional pulse generator for business and academic training. Networking with other research facilities, business and industry partners is thus a prerequisite for the successful establishment of the research institution.