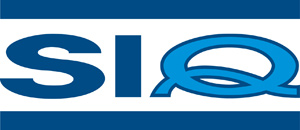 SIQ Ljubljana is a professional, independent and impartial institution providing complete solutions in the fields of product testing and certification, management systems assessment, metrology, and training.
Providing a wide range of comprehensive services, it is our objective to support organizations in their endeavours to realize their goals relating to the quality of their products and services, and to increase the productivity and efficiency of their operation. For more than 50 years we have cooperated with organizations in their endeavours to enter markets, increase productivity, improve quality and reach excellence.
Numerous accreditations and memberships of international certification schemes and associations are evidence of the international validity and high professional level of our work. Our key competitive advantage is the knowledge and experiences of our experts, international recognition and credibility, flexibility, complete solutions, ever new services and ability to adapt to the market.
SIQ Training Department has been more than 20 year's partner for clients to continuously improve and develop excellence in organizations. Our programmers enable organizations to keep in touch with the latest requirements and expectations of the modern market, while also promoting innovation and opening new horizons. Theoretical findings, along with Slovene and international case studies, presented in an interesting and illustrative manner by recognized lecturers, are just some of the reasons for our constantly expanding list of satisfied business partners in the areas of: Technical legislation and production, Quality, Environment, Energy, Safety and health at work, Laboratory, Food safety, Human resource management, Information security, Health care quality and Education. Every year organize more than 300 trainings, visited by over 3500 participants. We implemented more than 500 courses for internal auditors and trained for over ten thousand auditors. Education tailored to clients is carried out in many organizations in Slovenia and abroad.
Why should you attend our training programmes?
We enable you to acquire complete knowledge of management systems;
We have excellent lecturers with rich practical experience;
Our training events are well organized and our working methods are up to date;
We collaborate with professional associations to offer topical and useful training programmes;
We publish professional publications on the topics of our training programmes;
We tailor our training programmes and professional support to individual organizations;
We issue training certificates.